Jacobi Alvarez is an actor who trains with the full force of her humanity to express simple, active, connected, specific, human desire. She has played roles ranging from Tink in Peter Pan to Celia in As You Like It, with film credits ranging from the award-wining short Do Over to the feature New Playlist.
Jacobi is also a voiceover artist with a bright and youthful sound. She has recorded work for PI Kids Children's Books, Northwestern's Undergraduate Research Department through NUAMPs, and more.
Check out Jacobi's Voiceover Reel, which includes two Me Readers from PI Kids/Phoenix International: Princess Clock and Disney Princess.
---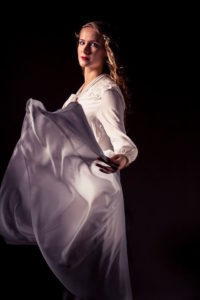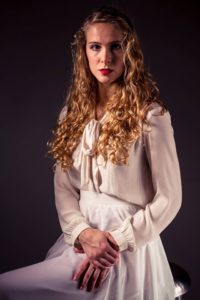 The Great and Terrible Doctor Faustus
Jacobi Alvarez performed the role of Gretchen/Wrath in The Great and Terrible Doctor Faustus. Directed by Katherine Scott and Alex Benjamin, produced by Striding Lion Performance Group and Athenaeum Theatre in Chicago 2016.
---
 

Entrainment
Jacobi performed as an ensemble member in Voyeur Theatre Collective's Entrainment, directed by Isabella Mehiel and Produced by Russell Kahn in Chicago in 2015. To see more of Jacobi's work with Voyeur Theatre Collective, see voyeurtheatre.com/who-we-are/
---
Do Over by David Fabelo
A Romantic Comedy about making the perfect first impression on the tenth try.
Written, Directed and Edited by 
David Fabelo
. Produced by Andrew Long.
Starring Jacobi Alvarez with Garrett Jester and Bret Shaw.
BEST COMEDY, Iowa Film Festival
THE CHRIS CADDEL FILMMAKER AWARD (BEST REGIONAL FILM), Flatland Film Festival
OFFICIAL SELECTION: LA Shortsfest; Austin Film Festival; Aspen Shortsfest; Cinequest; Dam Short Film Festival; Brownfish NYC Shorts Film Festival; Sun Valley Film Festival; Rumschpringe Short Film Festival; Dallas Video Festival; Rockport Film Festival
---
At Northwestern University: Peter Pan, The Tempest, and Others
Jacobi and Cassie Bowers in the role of Ariel in The Tempest, directed by David Corlew. In this production Ariel was placed in three bodies and performed as a shifting creature. As a part of this three-person team, Jacobi helped devise original circus adagio choreography and practiced the fine art of sharing lines and space. Northwestern, Lovers & Madmen, 2013. Photo by Nate Bartlett.
Jacobi in The role of Tink in Peter Pan, directed by Maia Safani and Collin Rice. Jacobi performed Tink through the use of multiple artistic forms, with a central focus puppetry and dance in addition to her lines. Jacobi created a language for Tink, an energetic physical movement vocabulary, and original puppet choreography. Northwestern, Spectrum Theatre Company, 2014. Photo by Rafi Letzer.
---
Employment On The Rocks by Marion Hill
Jacobi as a lead in Employment on the Rocks, a short film directed by Marion Hill. Jacobi plays a bartender college dropout dealing with her sister's attempts to use her in a scheme to further her own career. Northwestern, 2014.