Jacobi Alvarez brings her full sensitivity, passionate work ethic, and creative boundlessness to her work as an artistic director. She brings her experience with devising and movement to work with an emphasis on ensemble communication, trust, play, experimentation, and risk-taking.
---
Caught & Tangled by Jacobi Alvarez
A physical-theatre/personal memoir/research presentation based on Jacobi's research of the Japanese myth of Urashima Taro. A soul-baring, insistent, submersive piece about the most inevitable thing about life– death. This project was written, directed, and acted by Jacobi with Maxwell Abner and Anna Civik. Northwestern, 2015.
---
Mother Hicks by Susan Zeder.
Mother Hicks is about love, friendship, and finding your way towards your own true self. The play gracefully deals with the inevitability of hardship and the beauty and importance of real friendship. An ensemble narrates for the character Tuc, combining movement and language to create a unique sign-language storytelling event.
This project was directed by Jacobi and produced by Lucy Ahlborn. The video is by Hillary Black and features Selina Fillinger, Kyle Hanscher, Emily Wills, Jacob Trauberman, Javi Chapa, Anna Basile, Galya Loeb, Nathan Lamp, Chelsea Taylor. Northwestern, Purple Crayon Players, 2013.
Emily Wills and Kyle Hanscher. Photo by Rafi Letzer.
Jacobi Trauberman, Emily Wills, Anna Basile, Javi Chapa, and Chelsea Taylor. Photo by Rafi Letzer.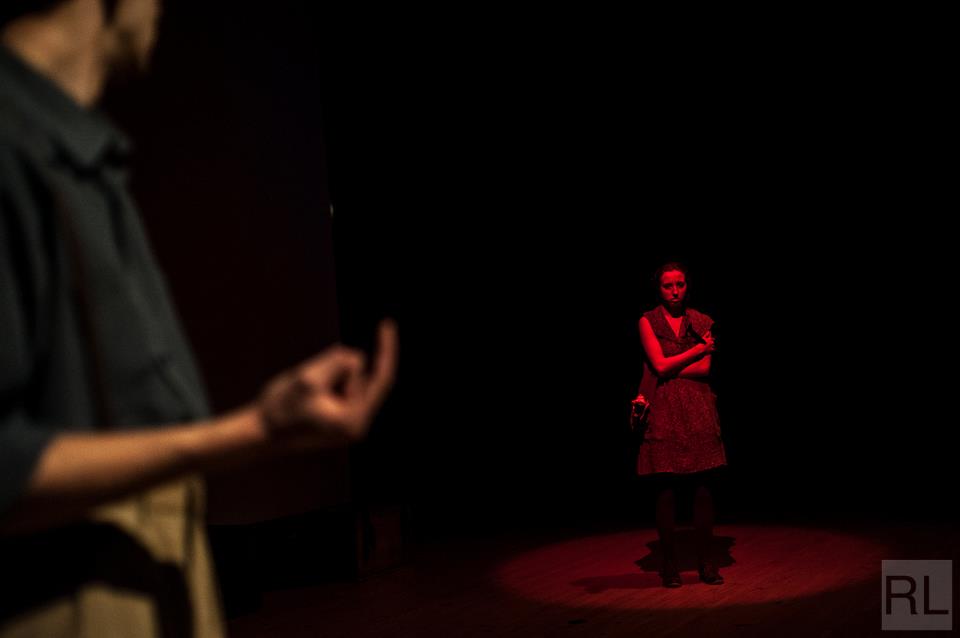 ---