Jacobi Alvarez trains across Modern, Jazz, Ballet, Circus, and Hip Hop fields to gain skills as a strong, expressive, dynamic, rhythmic, fully present, multi-disciplinary dancer. Her dance work has been performed from Northwestern University's MainStage, to Austin, Texas, to the Museum of Contemporary Art in downtown Chicago.
Photos by Arthur Bryan Marroquin Photography
---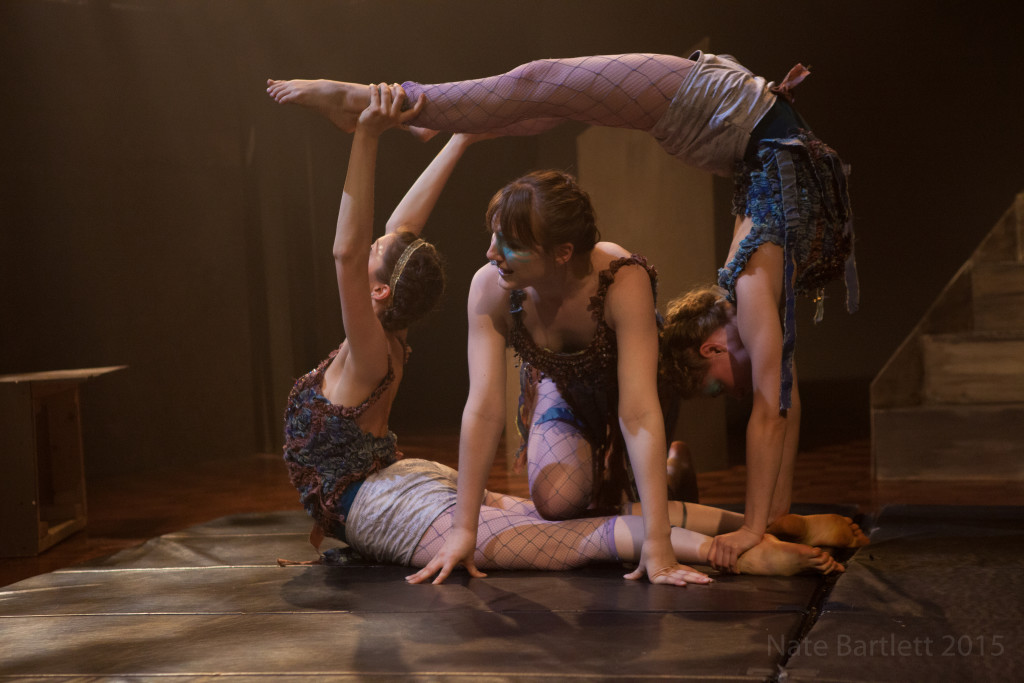 The Tempest by David Corlew
Jacobi with Cassie Bowers and Elizabeth Dauterman in a circus version of the play,  performing the character Ariel as a three-bodied being. Directed by David Corlew. Northwestern, Lovers and Madmen, 2013. Photo by Nate Bartlett.
---
Lean On Me
Jacobi and Antonia Brown in a collaboration project benefitting Doctors Without Borders, with the goals of making movement that feels urgent, personally relevant and challenging. Directed by Antonia Z Brown, with Willa Brown, Hannah Yeo and Madeline Jafari. Austin TX, 2010 & 2011.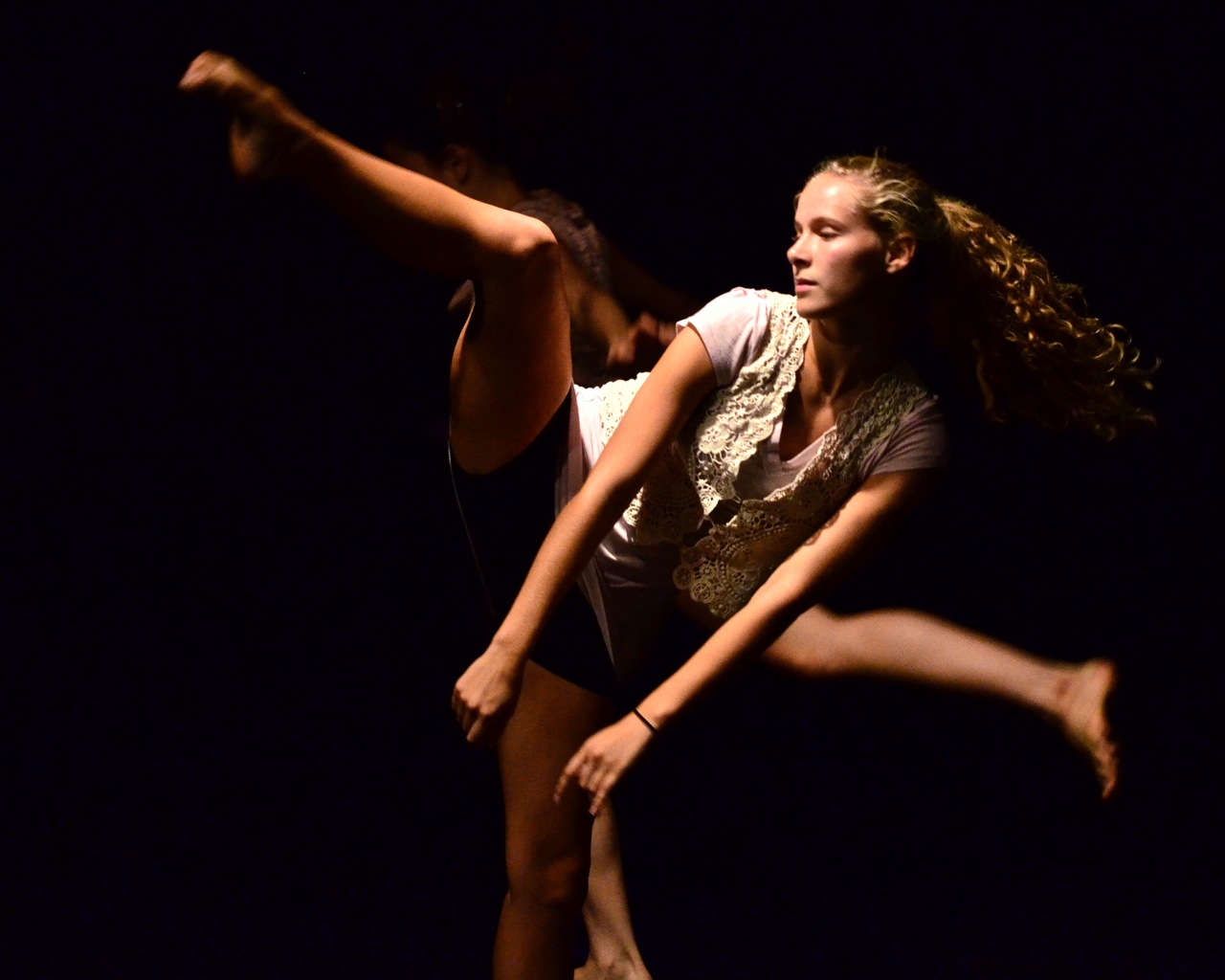 Photos by David Smith
---
Photo by Dave Braverman